A Constant increase in IRCC's Applications Backlog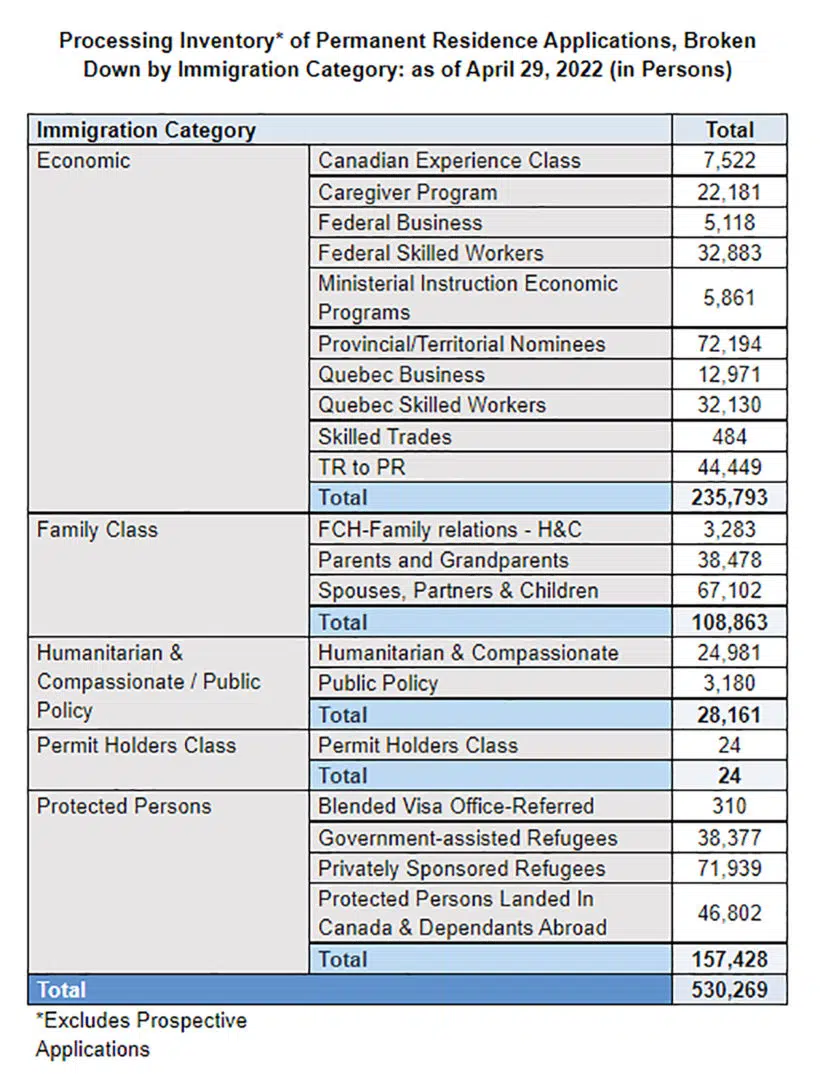 As of end of April 2022, the Immigration backlog has grown beyond 2.1 million across all immigration categories, as per the data obtained from the government. This is how the IRCC's backlog has progresses since last summer:
 April 30-May 2, 2022: 2,130,385 applications
April 11-12, 2022: 2,031,589 applications
March 15 and 17, 2022: 1,844,424 applications
February 1, 2022: 1,815,628 applications
December 15, 2021: 1,813,144 applications
October 27, 2021: 1,792,404 applications
July 6, 2021: 1,447,474 applications
The application backlog continues to be a challenge to Canadian Immigration. In late January, Canadian Immigration Minister, Sean Fraser announced number of measures to tackle this situation. Those measures includes adopting new technology and hiring new staff. However, continuous increase in the application number raises a question mark on these measures.!